As most of you already know, everything we do at Cake DeFi is for our community of users. Our community means the world to us, and that's why we've launched an even bigger and better, all-new VIP program!
The new VIP program is not only packed with a variety of new benefits, guaranteed to make any baker's heart flutter, but is also designed to reward our bakers with the most lucrative products and services. From a special VIP interface, a swag box (t-shirts, stickers, notepads), to airport lounge access, the benefits we offer are simply phenomenal.
To add the cherry on top, with Liquidity Mining and Staking you can now climb the levels faster and get even more benefits. Combined with our Freezer, you'll probably reach your goal in half the time.

What are the benefits of the new VIP program and how does it work?
The table below will give you an overview of the newly included VIP benefits, as well as inform you as to which status level they become effective.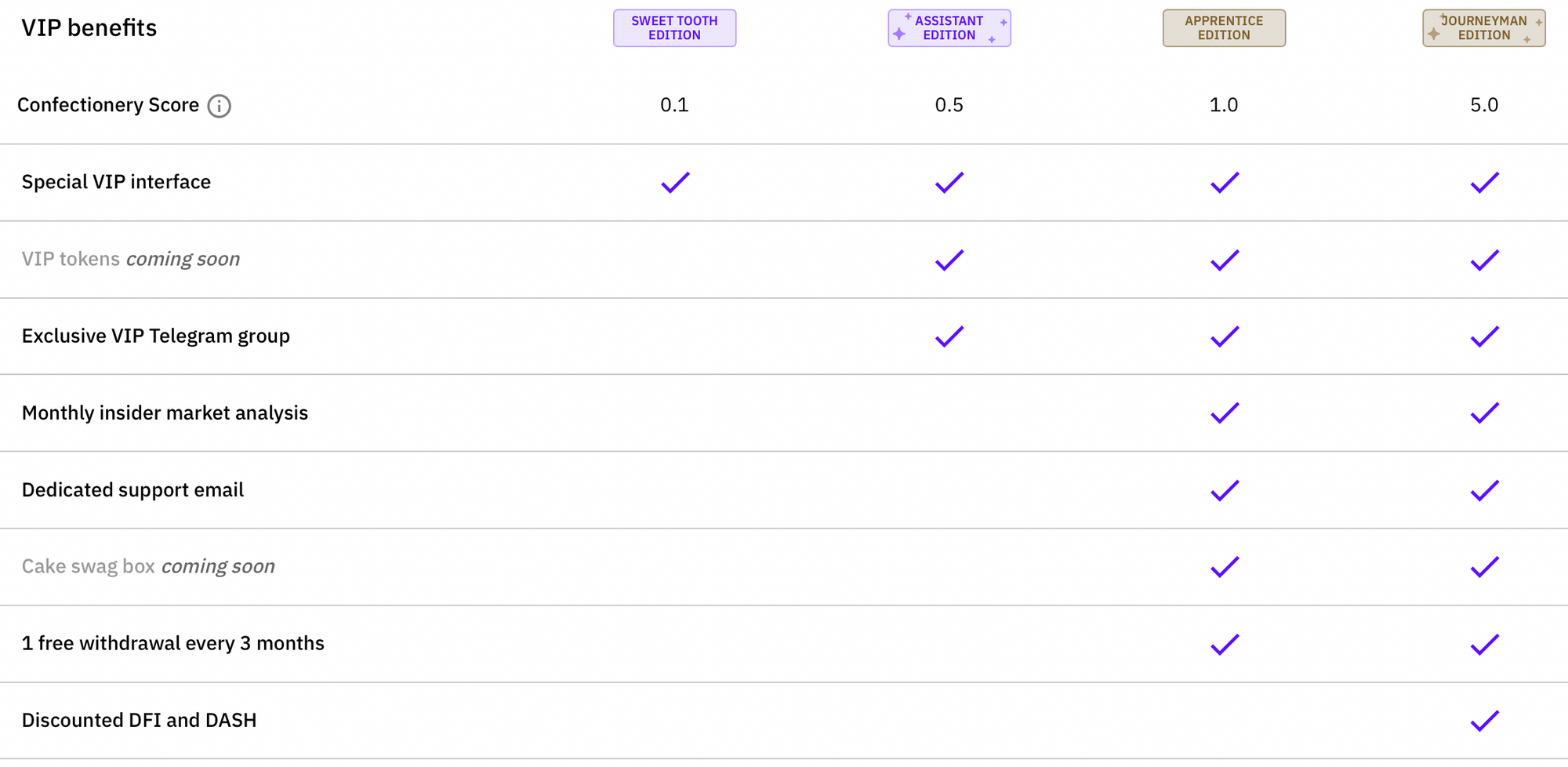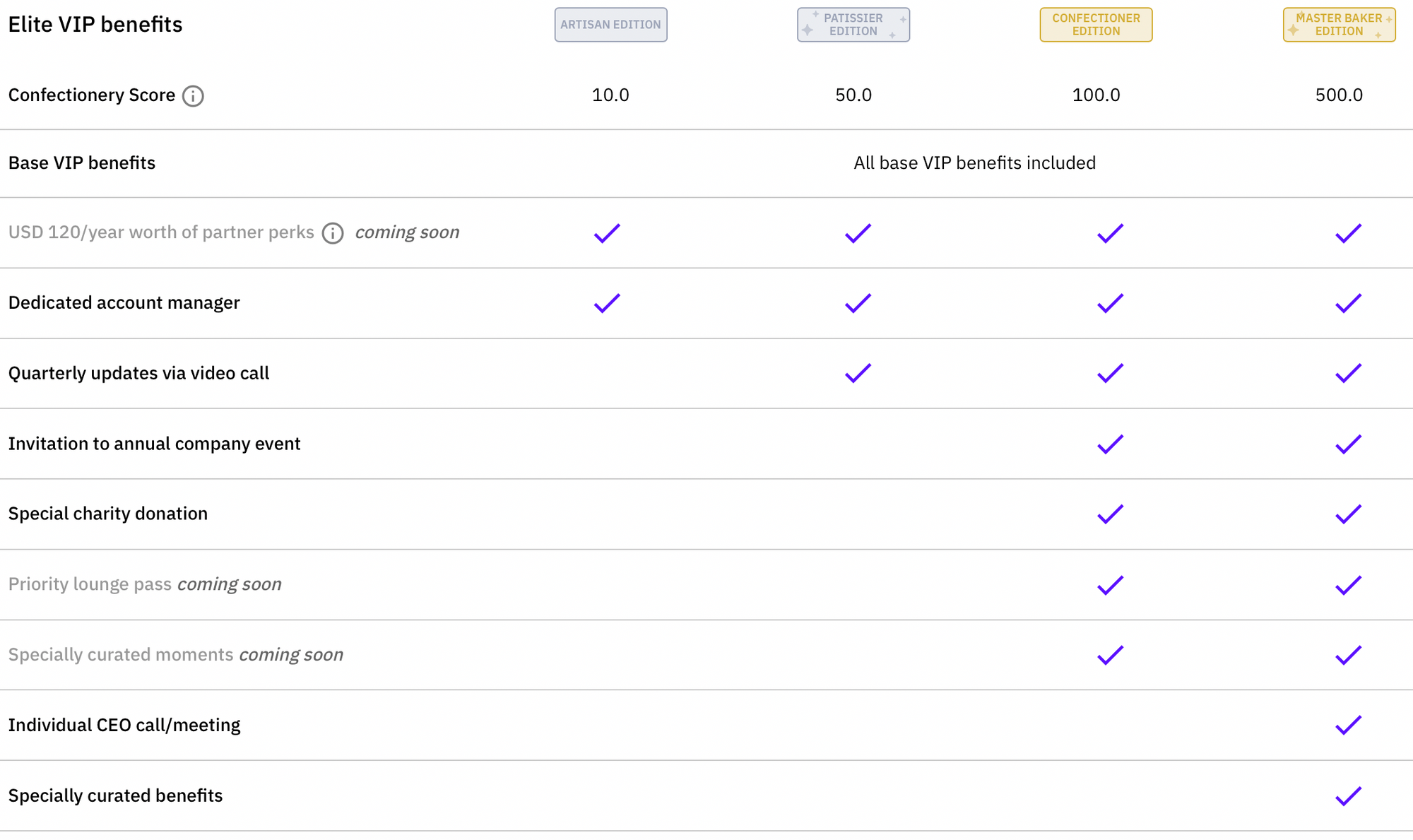 It works by calculating the total volume of assets held on your Cake DeFi account — measured in bitcoin — spread across the different products. All assets held in the Staking (including the Freezer), Lending and Liquidity Mining products will count towards the status level calculation.
Also don't forget about our product multiplier, which will help you climbing higher status levels with more benefits even faster:
Lending: Gives you the normal 1x BTC value multiplier!
Staking and Liquidity Mining: Gets you a 1.5x BTC value multiplier!
Freezer: Any assets held in the Freezer will get a 2x BTC value multiplier!
If you hold other assets – besides Bitcoin – on the platform, then these will be automatically converted to the corresponding bitcoin value. The value of the assets is calculated by using a 3-month moving average. This calculation method is beneficial to our bakers, as the status level calculation is hardly affected by any short-term volatility of non-bitcoin assets and thus, the membership levels won't change as frequently.
What will happen to the current Confectionery program?
Our current Confectionery program will expire and close in its current form at the end of July 2021. This means the end of all benefits still granted under the current Confectionery program. Consequently, the new VIP program will be rolled out at the end of July 2021.
Bringing you better value than ever before
As you can see, there's something for every passionate baker in Cake DeFi's new VIP program – whether you're someone with a sweet tooth holding 0.1 BTC, or an ambitious master baker with 500 BTC! We hope that we've got your taste buds going, and are able to create a program that offers you even more value.
Happy baking!