Recurring Buys have arrived on the Bake mobile app. To celebrate, we're launching our Baking Hot Summer Giveaway! 

All Recurring Buy users have the chance to win up to $200k worth of sensational prizes, including a brand-new Tesla! 

In this article, we'll explore the mechanics of the giveaway and provide strategies to maximize your chances of winning big.
Win a Tesla + $200,000 in Prizes
With every Recurring Buy you make on Bake, you can win some seriously Hot Summer prizes.
Here's what's up for grabs: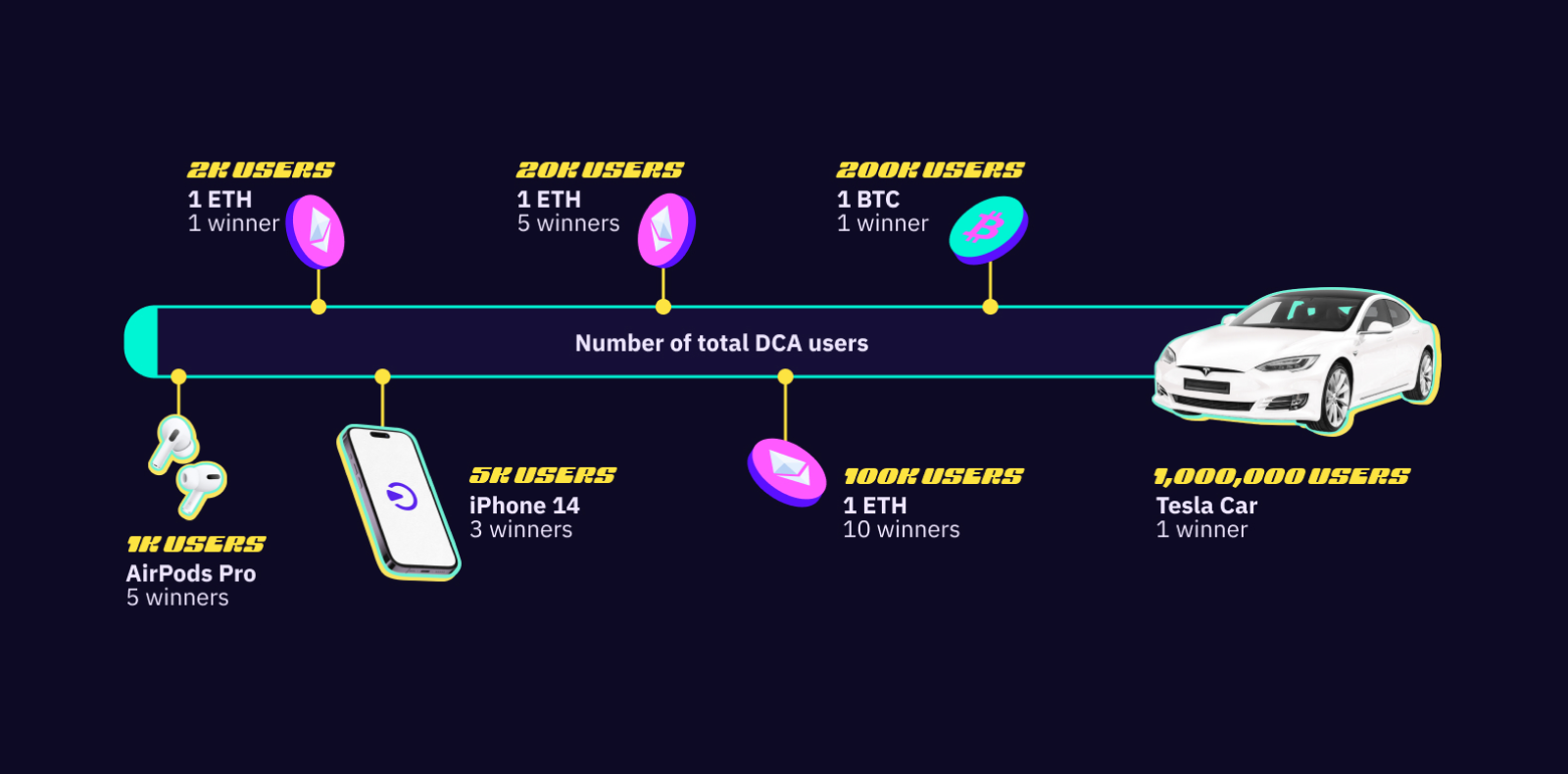 For each milestone reached, the prizes get bigger and bigger. Culminating in one lucky winner driving away in a brand-new Tesla.
How Does It Work?
The giveaway will run from 01 August 2023 to 31 October 2023. 
31 OCTOBER UPDATE: Due to overwhelming response from the community, we're extending the end date to 31 January 2024.

For each Recurring Buy you make during this period, you will receive two giveaway tickets. Each time the community reaches a milestone, giveaway tickets will be drawn at random to determine the winner.

The more tickets you have, the better your chances of winning.

How Do I Maximize My Chances of Winning?
As with any good giveaway, we've added some extra bonuses for our committed community members. 

Here are a few ways you can increase your chances of winning:

Lock Your Funds for 1 Year
When setting up your Recurring Buys, you can choose between a Flexible or Fixed Term allocation. 

Flexible allocation will allow you to withdraw/spend the funds you purchase at any time and will reward you with the standard two tickets for the prize pool.
Motivate Your Referrals
Whenever your referral creates a Recurring Monthly Buy, you will get one or two bonus tickets.

Here are some strategies you can use to get your referrals involved:
Educate Them: Share information about the benefits of Recurring Buys. Explain how it works and why it's an advantageous strategy, especially if they are interested in long-term investment.

Promote the Giveaway: Make sure they know about the prizes that are up for grabs, including the Tesla. Explain that the more tickets they collect, the higher their chances of winning.

Utilize Social Media: Reach out to friends and followers on your socials. Share posts about the giveaway and encourage them to sign up using your referral link.

Offer Assistance: Help your referrals set up their accounts if they haven't already, guide them through the process of creating a Recurring Monthly Buy, and answer any questions they may have.

Highlight the Community: Highlight the sense of community within Bake and encourage them to become an active part of the Bake family.
Sign up for ELITE
The most effective way to multiply your chances of winning is by signing up for Bake's ELITE Membership.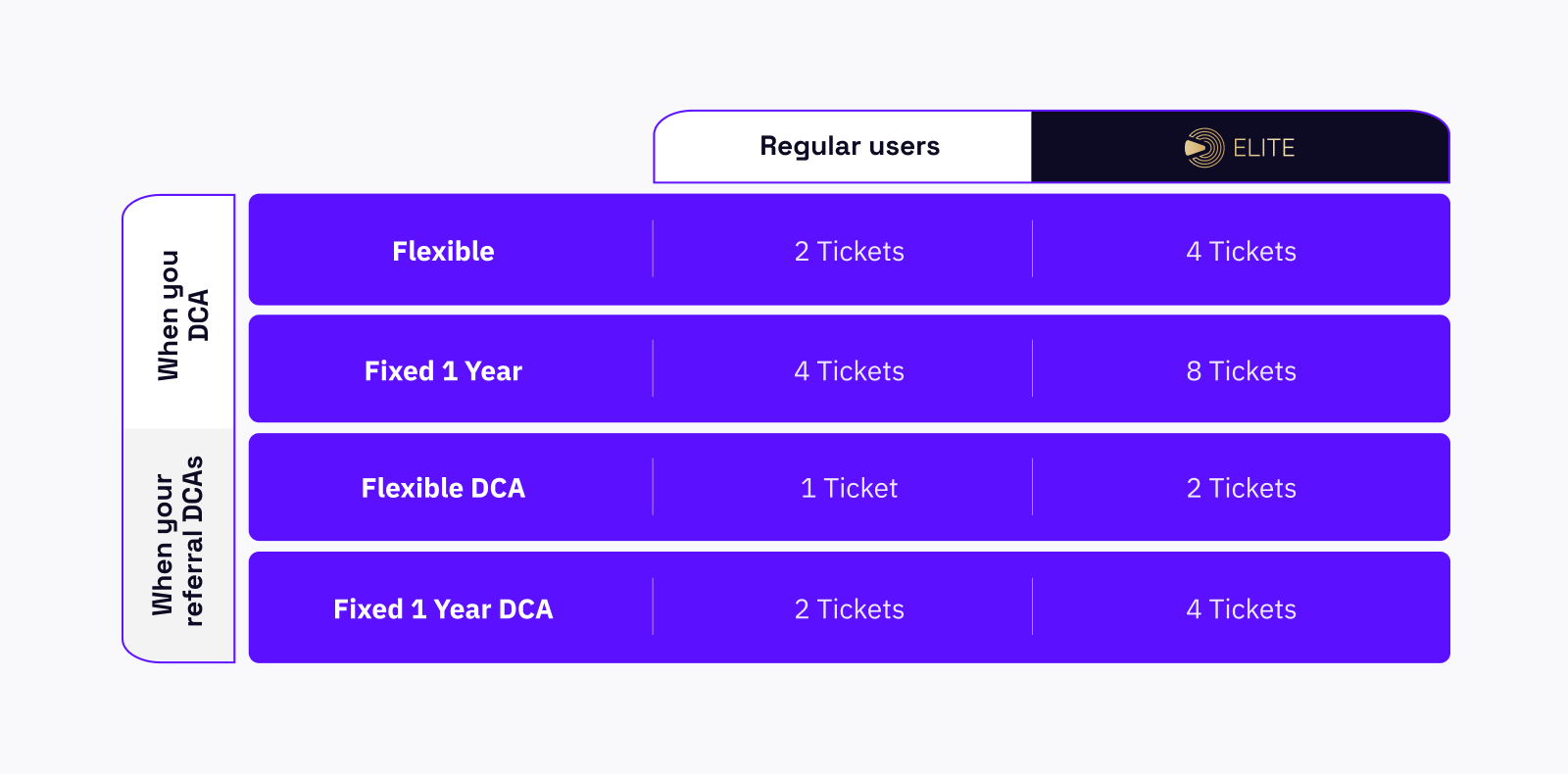 How to Setup Recurring Buys
STEP 1: Log in to your Bake mobile app account. Once you're logged in, you'll see the "Set up Recurring Buys" button. Click on "Show me" to learn more. Then, "Set up Recurring Buy" to continue.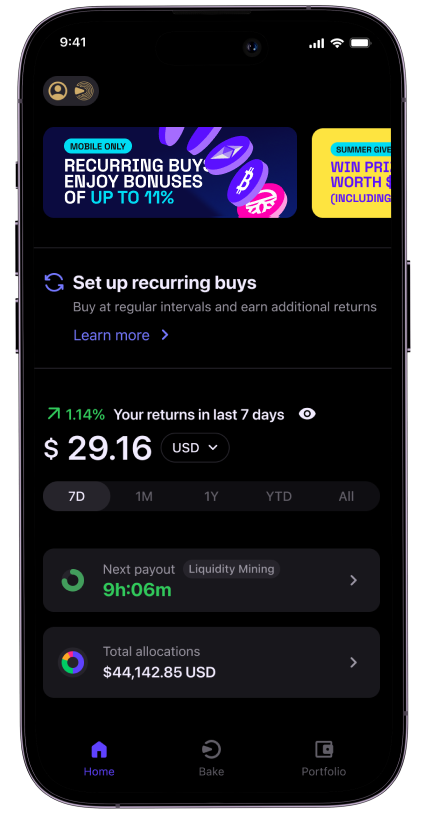 STEP 2: Set your preferred amount (min. $10 USD) and interval (e.g., 1st of every month). Recurring Buys are currently available for DeFiChain (DFI) only. More coins will be supported soon.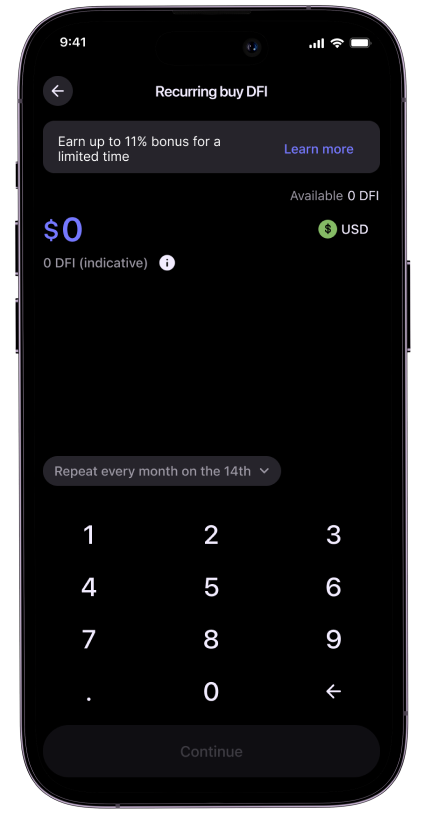 STEP 3: Select either a Fixed Term 1 Month or Fixed Term 1 Year allocation. A Fixed Term 1 Year allocation will entitle you to bonus giveaway tickets.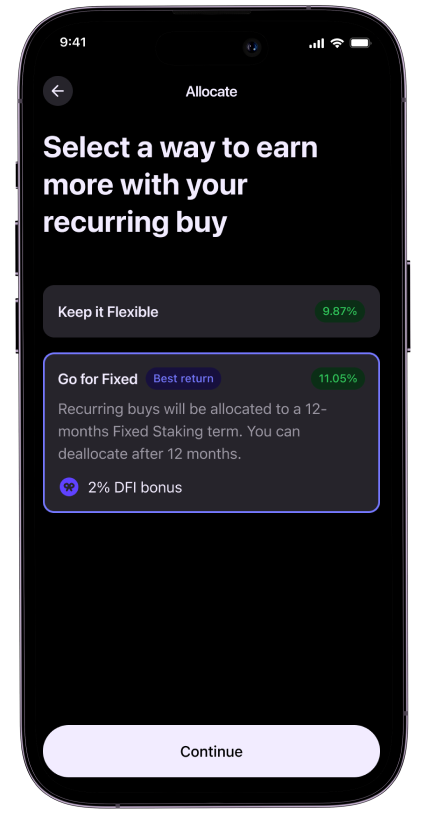 STEP 4: Review your purchase. Make sure all the details of your Recurring Buy are correct, and click "Confirm."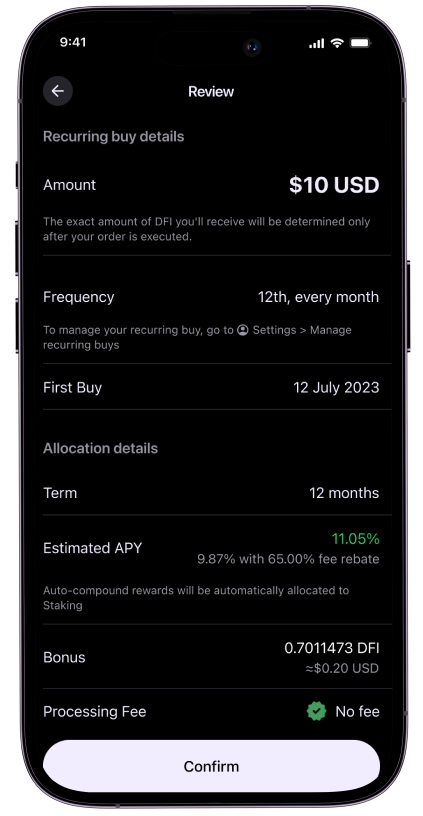 STEP 5: Subscribe to your Recurring Buy using Stripe. There are currently no transaction fees charged to users when making Recurring Buys using Stripe.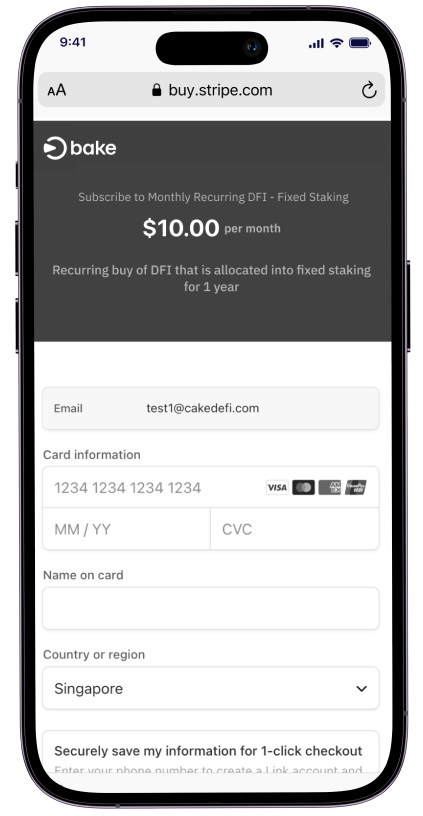 Start Your Recurring Buys and Get Ready to Win
By following the strategies laid out in this article, you can maximize your chances of winning some of the amazing prizes on offer in the Baking Hot Summer Giveaway.

DISCLAIMER: Please note that the information on this blog and in any articles posted on this blog is for general information only and should not be relied upon as financial advice. Cake Pte. Ltd., Cake DeFi, UAB, and its affiliates (the "Cake Group") are not licensed financial advisers. You may wish to approach your own independent financial advisor before making any decision to buy, sell or hold any product and/or digital assets mentioned in this blog.
Any views, opinions, references, assertions of fact and/or other statements are not necessarily the views held by the Cake Group. The Cake Group disclaims any liability whatsoever that may arise out of or in connection with such statements. Always do your own research before investing in any financial assets and consult a qualified financial advisor if necessary.
Please note, raffle tickets will be given only once per month / per customer that does DCA. E.g. if your referral cancels the recurring buy and set it up again the same month, no further tickets for the same month will be obtained.