Cake DeFi is celebrating its fourth anniversary! Four years ago, we embarked on a mission to empower the crypto community by revolutionizing access to decentralized finance (DeFi) services that allow users to take control of their financial destiny.

Today, as we celebrate our fourth anniversary, we are proud to say that we have come a long way and achieved significant milestones - not just for ourselves but, most importantly, for our users.  

That's why, in this article, we revisit some of the most memorable moments from our journey and also highlight the significant milestones that we achieved in the early part of this year
History in the Baking

Cake DeFi was founded in late 2019 by our CEO Julian Hosp and CTO U-Zyn Chua. The idea for the platform stemmed from a catch-up meeting earlier that same year, in which U-Zyn shared his belief that the crypto community would soon shift their focus from trading to generating cash flow from their assets. His insight resonated with Julian, sparking their mutual interest in creating a business venture together.
The name "Cake DeFi" was chosen because they wanted the company to be remembered as not only great but also one that puts a smile on people's faces. They also liked the fact that there was no other business registered under the name "Cake" in Singapore. In Q3 2019, they started building a team and launched cakedefi.com, as well as the company's first service - our crypto Staking service. 
Since then, we've expanded our offerings to include several other easy-to-use and transparent services, and opportunities to further strengthen their crypto portfolio. Our commitment to innovation, reliability and user-friendliness has earned us a reputation as a leading player in the DeFi space.
Want to learn more about Cake DeFi's founding? Watch our founders' 3rd anniversary speech here, or learn more about their journey in the video below.
Q1 2023 Milestones & Upcoming Plans

As shared by our CEO Julian Hosp in our Q1 2023 Transparency Report, Cake DeFi "delivered extremely well on all fronts, as evidenced by our progress on our Q1 OKRs" with a strong profit in Q1 compared to the previous quarter's losses.
Furthermore, our team has grown from 164 members at the end of last quarter to 171. Today, on our anniversary (07 June 2023), we are thrilled to announce that we have officially reached 181 members, with seven more new team members set to join us in the coming weeks.
As our team continues to expand, we've opened a new office in Kuala Lumpur, Malaysia and plan to establish another office in Europe once the Markets in Crypto Assets (MiCA) regulation is fully established.
In terms of retail, we have launched YieldVault and cakeELITE, added two new coins and paid out approximately 9.3 million USD in rewards to users in Q1. The marketing team has improved with senior members on board, and Cake DeFi is preparing to launch a revamped app.
On the open-source research and development side, we facilitated the launch of on-chain governance and released a roadmap for MetaChain's launch in Q2. They have also launched the Quantum Bridge, which connects DeFiChain with Ethereum, and plan to explore ways to support the DFI price in Q2. Finally, the enterprise custody solution is now ready. The primary focus will be on the development of a robust marketing funnel.
Want to know more about milestones in Q1 2013? Watch the video below.
We're Just Getting Started
Think we're done reaching milestones for 2023? Think again. At Cake DeFi, we're just getting started - and we can't wait to share all our exciting plans with you. So, stay tuned for official announcements and updates on new products, promotions and initiatives that we have in store for our most valued customers.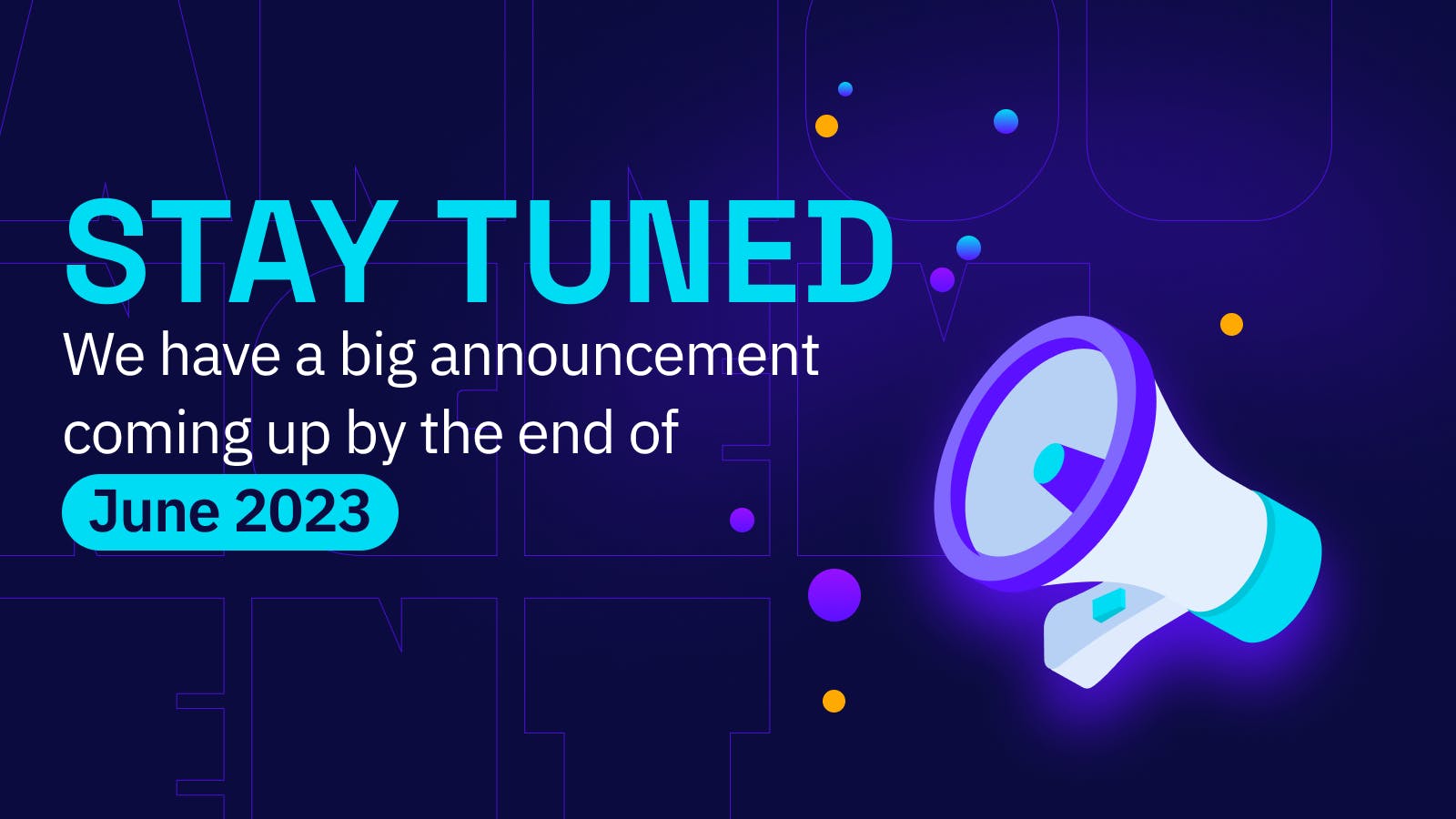 We also want to take this opportunity to express our heartfelt gratitude to each and every one of you. Without your love and support over the years, we wouldn't be here today. But rest assured, we won't stop here. We'll continue to provide innovative services that enable you to generate cash flow from your crypto assets and take control of your financial destiny.

If you haven't already signed up for a Cake DeFi account, don't miss out on all the opportunities that await you. Click here to get started. Once again, thank you for your support. We look forward to reaching new heights together.
DISCLAIMER: Please note that the information on this blog and in any articles posted on this blog is for general information only and should not be relied upon as financial advice. Cake Pte. Ltd., Cake DeFi, UAB, and its affiliates (the "Cake Group") are not licensed financial advisers. You may wish to approach your own independent financial advisor before making any decision to buy, sell or hold any product and/or digital assets mentioned in this blog.

Any views, opinions, references, assertions of fact and/or other statements are not necessarily the views held by the Cake Group. The Cake Group disclaims any liability whatsoever that may arise out of or in connection with such statements. Always do your own research before investing in any financial assets and consult a qualified financial advisor if necessary.